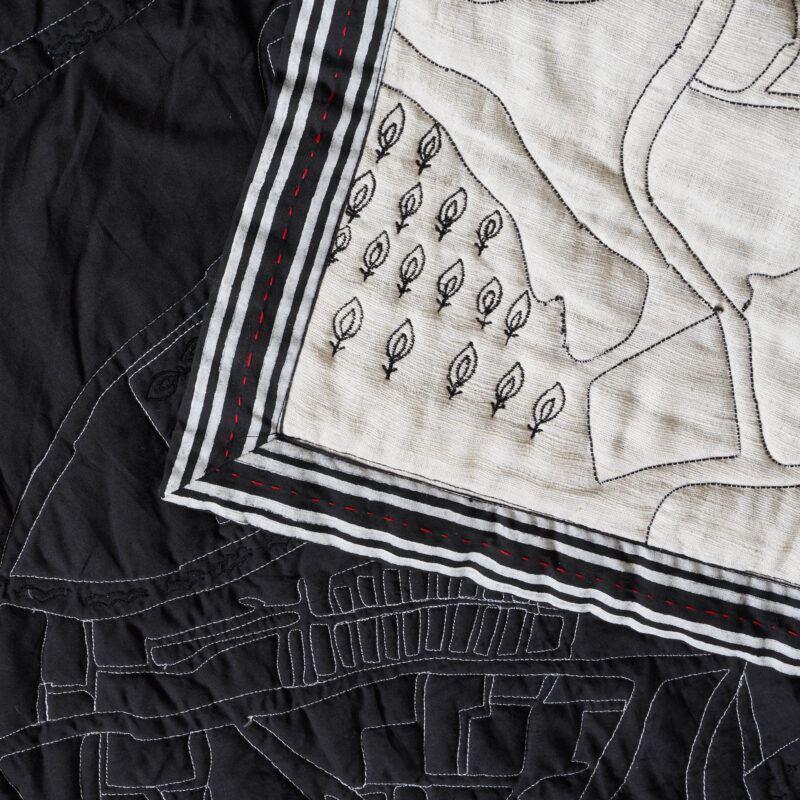 21 Oct

Featured in Toast Magazine

So delighted to be featured in Toast Magazine. Below is a short excerpt, read full article

here. 

16th October 2020
Objects of Meaning | Ekta Kaul
The textile works of Ekta Kaul narrate stories of place and belonging, all tied together through a dictionary of intricate stitches.
After training at the National Institute for Design in India, Ekta moved to the UK to further explore her studies in textiles, before setting up her own practice in London.
Combining embroidery techniques with rich narratives, her large-scale pieces are bold and minimal, and celebrate the craft of both the traditional and the contemporary.
We find a moment to talk to Ekta about her life as an artist, and where her love of textiles first began.